Regular price
Sale price
$5.54
Unit price
per
Sale
Sold out
Securely hold your Mini and Shorties tips with these sleeves. More details
Delivery $10 - Free Shipping on all orders over $50
Smooth Delivery in 5 to 7 days.
Exchange or return in 30 days
View full details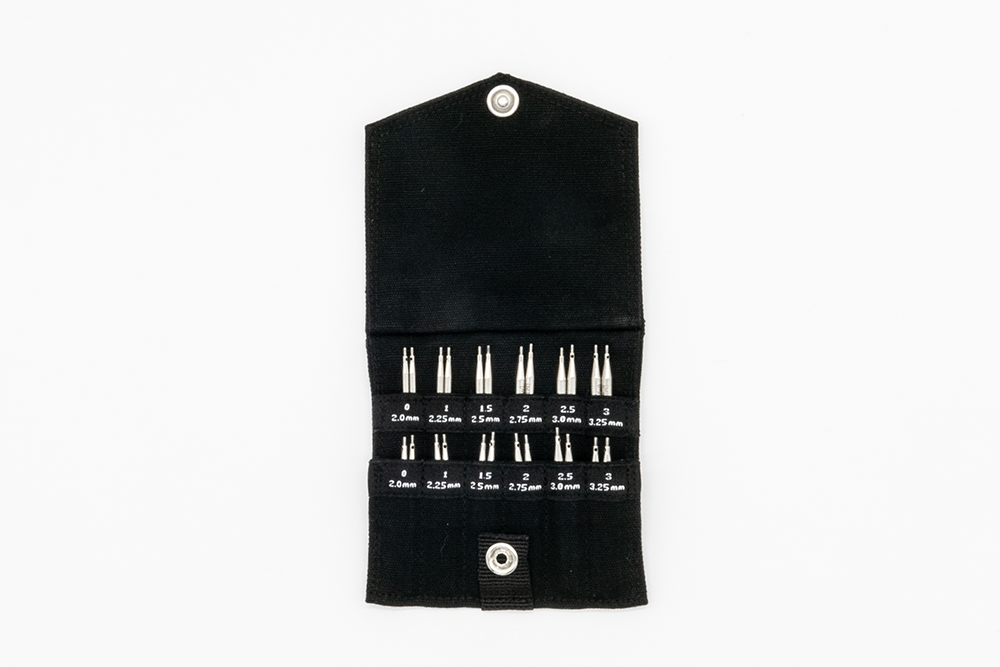 Description
Securely hold your Mini and Shorties tips with these sleeves.
Each Sleeve has labelled pockets with the 3 and 2 Inch sleeves including a snap closure to securely keeps the tips in place.
Why not look at the ChiaoGoo Mesh Accessory Pouch. A great partner for these sleeves.
(tips not included)
Sleeve Size
Tip Sizes
Mini 5 Inch
5 x 5 Inch Tips - 1.5mm to 2.5mm
Mini 4 Inch
5 x 4 Inch Tips - 1.5mm to 2.5mm
Large 3 Inch
4 x 3 Inch Tips - 5.5mm to 8mm
Mini 3 Inch & 2 Inch
6 x 3 Inch Tips - 2mm to 3.25mm
6 x 2 Inch Tips - 2mm to 3.25mm
Small 3 Inch & 2 Inch
5 x 3 Inch Tips - 3.5mm to 5mm
5 x 2 Inch Tips - 3.5mm to 5mm